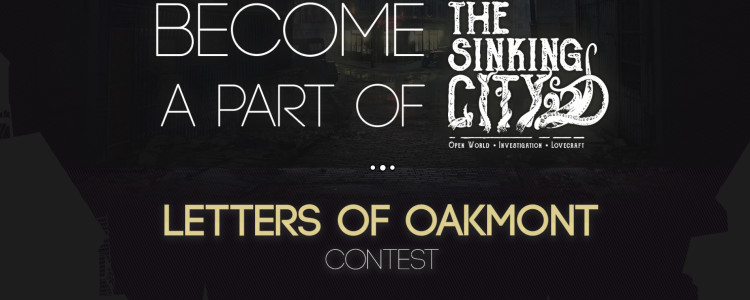 BECOME A PART OF THE SINKING CITY!
Want to be a part of The Sinking City?
Then take a peek inside...
We are announcing the "LETTERS OF OAKMONT" contest, in which you will be able to contribute to the world we are creating and become a part of it.
WHAT YOU NEED TO DO TO PARTICIPATE?
Imagine this: you are trapped in a flooded city in the 1920's which is slowly being taken over by supernatural forces… Can you see it?
Now, imagine yourself that you are writing a letter, the very last one… What would it be? Would it be a letter to your loved ones? Final wishes? Or maybe just incoherent ramblings of someone gone insane… It's your choice.
WORD LIMIT: letter should be up to 200 words in English.
HOW TO SEND IT? Go to our The Sinking City page and send us your letter in a form of a message OR email us to community@frogwares.com
You have 2 WEEKS (until 08/08/2017) to submit your letters. Afterward, we will choose the best ones and scatter them around Oakmont, along with your name in the credits.