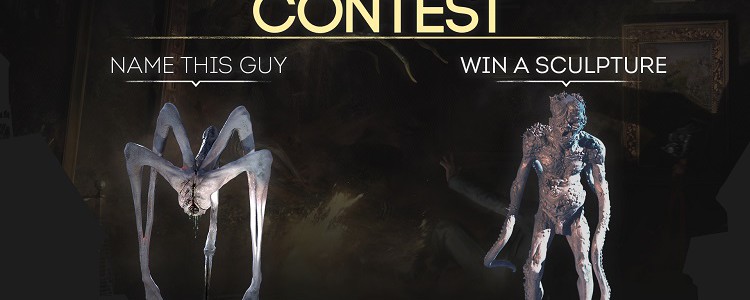 Name Monster To Win Statue – The Sinking City Contest
The Sinking City team presents a new contest: Offer a name for a monster we have in our game for a chance to win a unique hand-made Lovecraftian statue
Name a monster to win a hand-made sculpture! A new contest, presented by The Sinking City team and Cthulhu!
Want to become a part of The Sinking City – our upcoming Lovecraft-inspired open investigation game? Here's your opportunity. Offer a name for a monster we created for a chance to win a one of a kind statue, made of polymer.
The best name will be determined by our narration team. The winner will get to choose one of the five hand-made sculptures seen in the video as a reward (Each of them is 30 to 45 cm \ 11 to 17 inches tall, btw!) The shipment is on us, of course! The statues and the monster are available here for a closer look 
The Rules
– The deadline is January 30. You have two weeks to submit.
– Send your name to namethething@frogwares.com
– One name per person. Explain the name. Leave your contact details.
Here's what we know about the creature. These guys usually live in cold dark places, and they love to decorate their lairs with limbs and intestines of their victims. Also, see the spike on the tail? They use it as an additional leg for balance while moving, and also as a weapon when they go for the kill. Oh, and they never hunt alone.
That's it! Good luck!