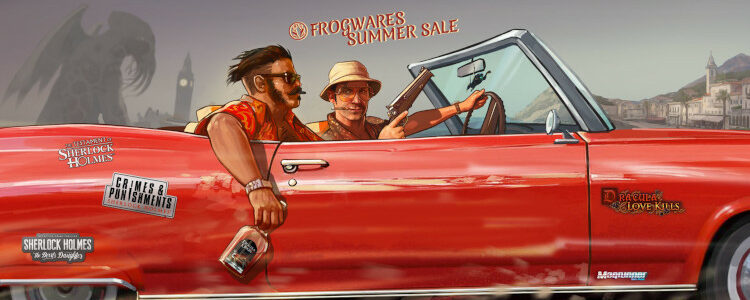 Frogwares Publisher Sale is on right now! Grab yourself a bargain, on us.
Let's celebrate together!
Hey everybody,
Today is a special day in our offices. As of right now, this moment (well, roughly this moment) our studio is 21 years old. Pretty much, it's our birthday, and we're having a party.
It's been 21 years of work, commitment, dedication, sweat, moments of tears and also of happiness. We have a whole bank filled with stories and memories from all of these years. Perhaps one day we'll share them with you over coffee, or a blog post.
But one thing we have to say today is this. Thank you, yes you!, for all your support, your trust, and for being the best community and fandom we could ever ask for.
On this special occasion, we have prepared a huge sale for all our games just for you. The sale starts on 2nd of August across all major platforms!
Get ready, mark these dates in your calendar, and prepare yourself for awesome discounts! Maybe there's a game missing from your collection?
Enjoy the sale, thanks for your continuous support, and speak to you soon!
Your Frogwares Team