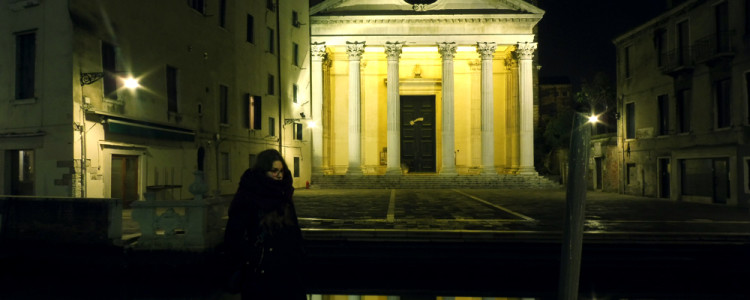 Going mad in Venice…
Our concept artist goes on a The Sinking City research trip to Venice, and things go horribly wrong.
I have a superpower. That power? It's the mindset of an architect/urban planner. I never get lost in unknown city. I can wander for some time around a new place, and get lost not think about where I am exactly. I can wonder like that for hours. However, as soon as I need I can find the right way to get to a metro station, my hotel or whatever else I need, I can use my superpower, and find my way without any hassle.
When I arrived in Venice, Italy, something struck me pretty hard. In Venice, my superpower is not working! And the reason being? Because Venice is a goddamn maze! I found it impossible to find anything here – I could be a few hundred meters away from a point of interest I wanted to get to, but it would take me an hour to reach it. You can go down the street which goes in the direction that you need, but eventually the street will end by a canal. And that's it. While you're going back the way you came to turn on the next street you've already got lost – ten times at least! And while it was possible to orientate by the sun during the day (well, at least not by the moss and anthills), there was no chance at night!
So where does this leave my Venice story and The Sinking City? Well, I realised that when we are designing our version of Oakmont, we should make a very clear and distinct space for the player, so that they can orientate themselves easily in the city. When I was in Venice, I realised that the hierarchy of streets and open spaces was not respected, meaning that I didn't know if I was going through an important street or alley. Heck, I didn't even know if I was standing in a public square or someone's courtyard! So my take away from this trip is to help players not get lost, or worse, make them go mad from a badly designed city. I nearly did go mad in Venice, and one lost and mad girl is enough for this world.
Ania Bulavina is our concept artist here at Frogwares, and is currently working on the Oakmont City plan.