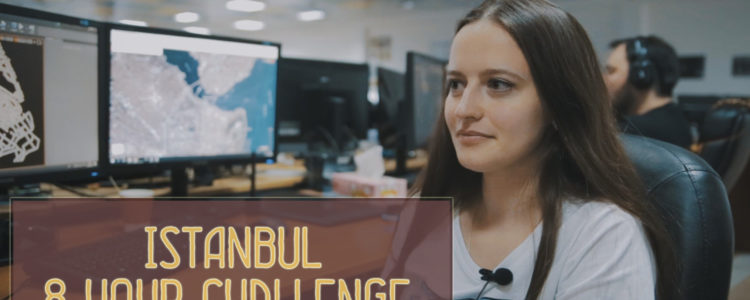 'Istanbul Challenge' Tests The Limits of Our City Generator
A new challenge for us and for City Generator - let's see if we can recreate a part of Istanbul district in just 8 hours.
Let's see if our City Generator can handle the recreation of an Istanbul district
Heya folks, today we want to show you something special! We'll try to recreate a part of a city in our City Generator – the same tool we use to build the map in The Sinking City. It's a fun challenge for us, and also a test for City Generator, which we are planning to release alongside the game.
For this challenge, we will go with Istanbul. The capital Fatih district, to be precise. Initially, we were thinking of choosing a city out of the following three: Istanbul, New York and Barcelona. We asked our community to make the choice for us, and you did!
Now it's time for our architect and urban planner, Katerina Frolova, to sit down and play with the tool. There's actually a time limit as we want to do the challenge in just 8 hours. This will help us understand what one person can achieve in a single working day.
The biggest challenge is the fact that we don't have all the necessary elements to recreate a perfectly identical copy of the district. We don't have the right architecture, which means we will use the buildings we had prepared for The Sinking City.
As for the results, we will leave it to you to draw a conclusion 😉
P.S In case you missed the news about City Generator we made to streamline the development of The Sinking City, here's a quick video to catch up.
The Sinking City is coming to PC, PlayStation 4 and Xbox One on March 21, 2019.
For more updates on The Sinking City, visit our social media channels: