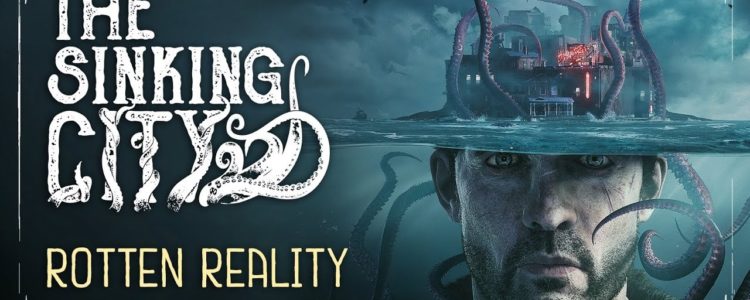 The Sinking City | Rotten Reality – Gameplay Trailer
A new gameplay video of The Sinking City focusing on madness and Lovecraftian horrors!
PRE-ORDER NOW for exclusive bonuses: https://thesinkingcity.com/
"I think I'm going mad. I see things. Visions… and I need it to stop. Waterlogged ruins with unnatural architecture. A sleeping giant. Drowned streets".
Explore the depths of The Sinking City on June 27 for PlayStation 4, Xbox One & PC.
————————————————————————
Tortured by his past and otherworldly visions, Charles W. Reed, a private investigator finds himself in Oakmont, Massachusetts, seeking salvation from the creeping insanity that afflicts him.
Once a trade harbor, known for its lucrative smuggling business, Oakmont now lives in secluded isolation from the rest of the world, under a flood of supernatural origins.
In this place of decay and superstition; players will have to deal with the dregs of mankind, follow clues they wish they had never found, and unveil a cosmic horror threatening the world itself.
————————————————————————
For more information, visit the official website: https://thesinkingcity.com/
For more updates, follow The Sinking City on:
• FACEBOOK: https://www.facebook.com/TheSinkingCityGame
• TWITTER: https://twitter.com/thesinkingcity