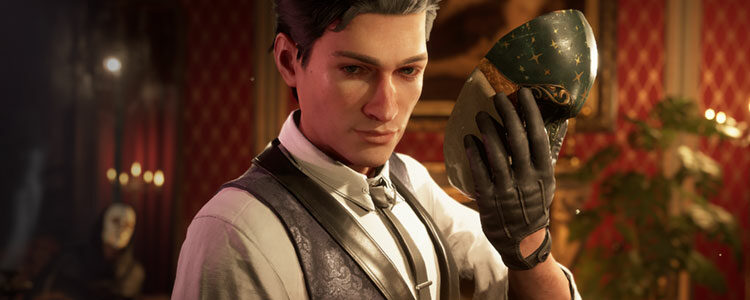 Sherlock Holmes Chapter One Releases November 16th!
Preorder now on Steam, Epic Games Store, GOG, PlayStation 5 & Xbox Series!
Hello everyone,
Many of you were wondering when Sherlock Holmes Chapter One will be released. It's a question that many of you have been asking us for months. Now, we can tell you the big news. Ladies and gentlemen, here it is. Get yourself comfortable and watch our new trailer and find out when you can play Sherlock Holmes Chapter One!
And as an icing on the cake, we have one more surprise for you. We have an all new, narrated gameplay video for you to watch and analyze. In it, we will show you more of what awaits you once you arrive in Cordona. See how the Holmes family mansion looks like, how combat works, what difficult options you will have, and loads more. Check it out right here below.
With the release date now set, Sherlock Holmes Chapter One is now available to pre-order on Steam, GOG, Epic, PlayStation 5 and Xbox Series X|S. We previously announced a partial old gen delay and will have more information about PlayStation 4 and Xbox One release dates at a later date. 
All preorders will receive the Victorian Starter Pack which includes a special quest titled "The Lead Zeppelin", a unique Consulting Detective and The Victorian Vampire in-game outfits, 500 Manghirs (the currency of Cordona Island) which players use for various cosmetic customization as well as a free digital copy of Sherlock Holmes Crimes and Punishments on the same platform they ordered Chapter One on.  
A Deluxe Edition has also been revealed. It includes the base game + season pass that includes new quests: Saints & Sinners (Available day 1), a questline linked to Mycroft Holmes, a questline which pitches Sherlock against a mysterious shadow figure only known as M and more to be announced later. 
We will be revealing more and more of the game as the release date approaches, so stay tuned detectives! And as always, comment away with your thoughts below.
Take care and speak to you soon,
Frogwares Team