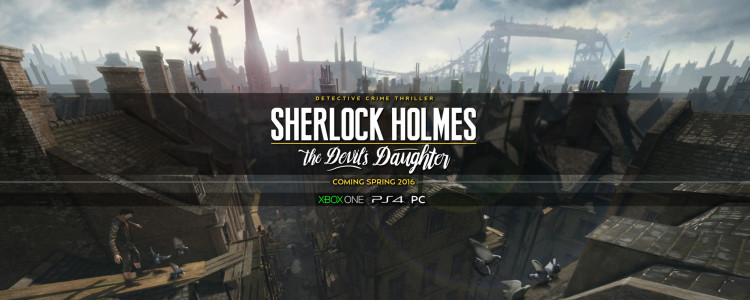 Sherlock Holmes: Devil's Daughter Presented at Kyiv Comic Con
Frogwares are back from Kyiv Comic Con with many young progressive gamers having played The Devil's Daughter on PS4 and XboxOne!
We were excited to be one of the participants of the second Kyiv Comic Con festival of popular culture held in the Ukrainian House on 14-15 May 2016. Our team presented the latest game, Sherlock Holmes: Devil's Daughter, due to be released on 10 June for PS4, Xbox One and PC, but you can already watch the project's first Gameplay Walkthrough on YouTube unveiling its gameplay mechanics.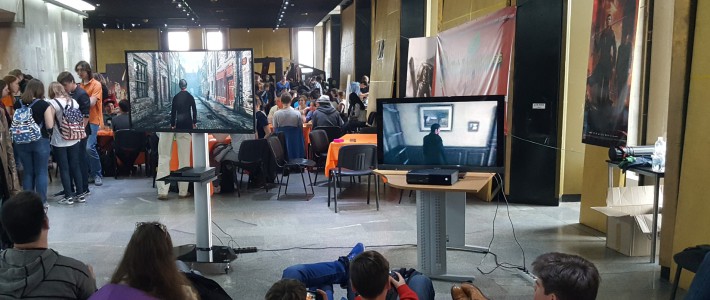 In the course of the weekend, we gave many young Ukrainian fans of the Sherlock Holmes game series the possibility of playing the latest adventure of the world's greatest detective on two consoles, PS4 and Xbox One. While it was an introduction to the series for some of them, many appeared to be familiar with other titles starting from The Mystery of the Mummy and it was a pleasure for us to hear positive comments about the series' progress.
Besides, on the second day of the event our game designer Yuriy Shevaga delivered a lecture in front of over 300 guests about how The Devil's Daughter was created and what principal changes were made to the looks of the audience's favourite heroes. During his speech, Yuriy stressed the importance of making Sherlock Holmes more appealing to the player. "We have managed to avoid the stereotype of the cold minded detective which Sherlock is famous for", Shevaga was quoted as saying.
Yuriy also commented on the speculation about Holmes' young looks, attributing it to the story line and the developers' desire to make Sherlock more human. "Sherlock Holmes has been played by many actors in the history of cinematography", said Shevaga, adding that "some of them are rather young and some of them are quite old on screen and the same applies to the art of video gaming". Please watch this space for further details, as we obviously are going to develop this subject in the nearest posts, as well as we encourage our fans to share their thoughts about it!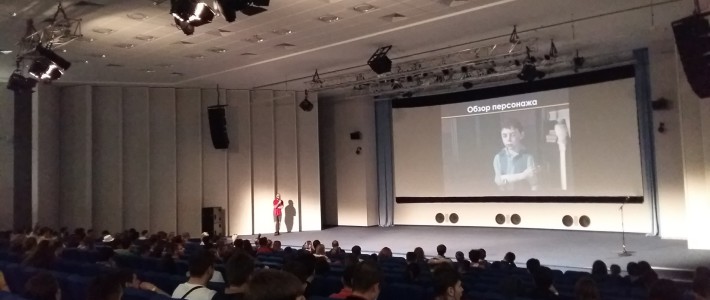 Finally, Yuriy enjoyed an active discussion with the audience, not merely answering their questions about the game, its specifications and plot, but also slightly lifting the curtain on Frogwares' next project The Sinking City, an open world investigation game inspired by the works of H.P. Lovecraft, so again, watch this space!