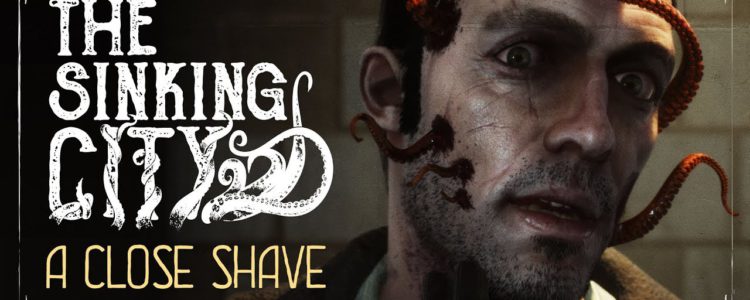 The Sinking City | A Close Shave
Charles W. Reed's worst nightmares come true as he experiences the most disturbing close shave possible...
A close shave indeed…
It starts with the nick of a razor blade. A small pool of blood forming on the surface of the skin. From there, it only gets weirder. My thoughts are a whirlpool that drags me down. Into a world, unlike anything I've ever known. It all starts with the nick of a razor….
Tortured by his past and otherworldly visions, Charles W. Reed, a private investigator finds himself in Oakmont, Massachusetts, seeking salvation from the creeping insanity that afflicts him. Once a trade harbor, known for its lucrative smuggling business, Oakmont now lives in secluded isolation from the rest of the world, under a flood of supernatural origins. In this place of decay and superstition; players will have to deal with the dregs of mankind, follow clues they wish they had never found, and unveil a cosmic horror threatening the world itself.
Watch also: The Sinking City Teaser Trailer is out!
The Sinking City is coming to PC, PlayStation 4 and Xbox One on March 21, 2019.
For more updates on The Sinking City, visit our social media channels: