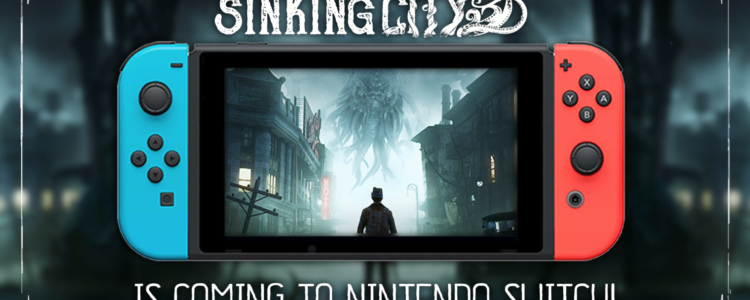 The Sinking City is coming to Nintendo Switch!
We are happy to announce that our Lovecraftian detective adventure is coming to the Nintendo Switch
The Sinking City, a supernatural detective thriller set in a dark Lovecraftian universe, is officially coming to Nintendo Switch later this year!
Join the community of "Seekers" and learn of all that is transpiring with The Sinking City!
————————————————————————
Tortured by his past and otherworldly visions, Charles W. Reed, a private investigator finds himself in Oakmont, Massachusetts, seeking salvation from the creeping insanity that afflicts him.
Once a trade harbor, known for its lucrative smuggling business, Oakmont now lives in secluded isolation from the rest of the world, under a flood of supernatural origins.
In this place of decay and superstition; players will have to deal with the dregs of mankind, follow clues they wish they had never found, and unveil a cosmic horror threatening the world itself.