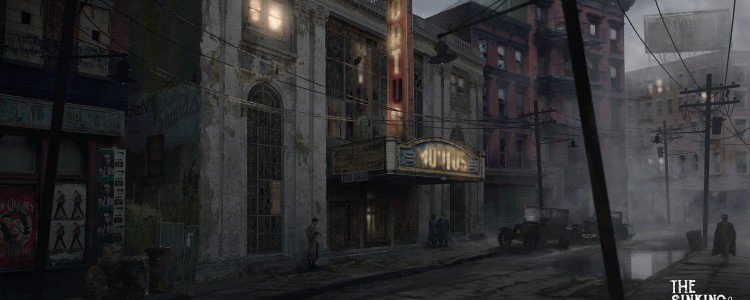 The Sinking City Update #3 – Oakmont: Behind The Curtain
See how we mix American urbanism, the Roaring 20s and contrasting architectural styles to create a city that has that distinct Lovecraftian feeling
Our third update on The Sinking City is live! In the video, we want to show you the creative process and inspiration behind the city of Oakmont.
Oakmont is the place that players will hopefully spend dozens of hours to explore. That's why it's very important to us that the city should have the right atmosphere and feeling.
In this video, Wael Amr, the CEO of Frogwares, focuses on the studio's vision for Oakmont. He explains how we want to use the city and the environment it's built upon, to create an investigation game in which the player will be left pondering, if what they experienced was real or that of the supernatural.
Lovecraft, American Roaring 20's and open world are the three pillars that support Oakmont. Our goal is to make it realistic and disquieting at the same time, so we did a lot of research. We even hired our own Architect and City Planner, Katerina Frolova, and explored a ton of materials on American urbanism, architectural styles and cultural flavours of that period of time.
As our Lead level artist, Alexey Yurkin says, we are aiming to create an original vision of the American city where details and historical accuracy will help players to immerse themselves in the world and freely explore Oakmont at their own peril and risk.
Taking place in the 1920s, The Sinking City is a game of adventure and investigation set in an open world inspired by the works of the famous American horror author H.P. Lovecraft. The player steps into the shoes of a private investigator who arrives in the city of Oakmont Massachusetts – a city suffering from unprecedented floods of supernatural origins. The player must uncover the source of whatever has taken possession of the city, and the minds of its inhabitants.
The Sinking City is currently in production and will be available in 2018 on PC and consoles. Also, check out our Youtube and Facebook channels.