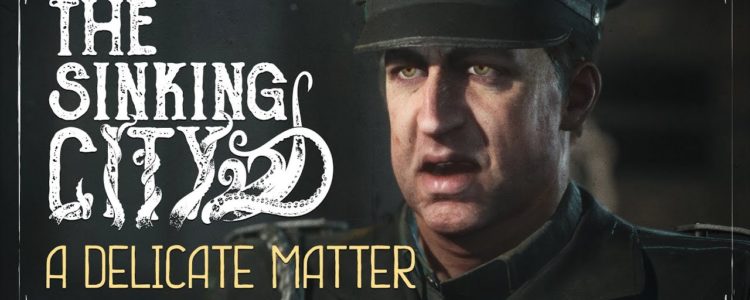 The Sinking City | A Delicate Matter – Commented Gameplay
New commented gameplay of the upcoming Lovecraftian detective thriller, The Sinking City!
In this new commented gameplay video, Charles Reed finds Mr. Throgmorton who entrusts him with a theft case tinged with obscure nuances.
To elucidate the investigation, Charles will have to look for clues, follow tracks, hunt suspects around the city and eliminate obstacles in his path.
Explore the depths of The Sinking City on June 27 for PlayStation 4, Xbox One & PC. PRE-ORDER NOW for exclusive bonuses: https://thesinkingcity.com/
————————————————————————
Tortured by his past and otherworldly visions, Charles W. Reed, a private investigator finds himself in Oakmont, Massachusetts, seeking salvation from the creeping insanity that afflicts him.
Once a trade harbor, known for its lucrative smuggling business, Oakmont now lives in secluded isolation from the rest of the world, under a flood of supernatural origins.
In this place of decay and superstition; players will have to deal with the dregs of mankind, follow clues they wish they had never found, and unveil a cosmic horror threatening the world itself.
————————————————————————
For more information, visit the official website: https://thesinkingcity.com/
For more updates, follow The Sinking City on:
• FACEBOOK: https://www.facebook.com/TheSinkingCityGame
• TWITTER: https://twitter.com/thesinkingcity