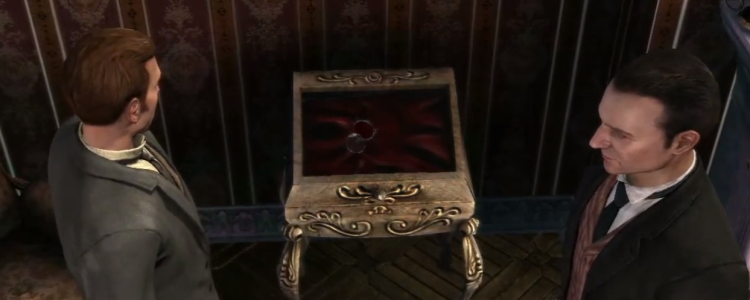 The Testament of Sherlock Holmes Released!
Become the greatest detective of all time! Examine crime scenes, find the clues, follow the trails, interrogate suspects and unveil the mystery behind a great adventure, led by a breathtaking story full of twists!
The Testament of Sherlock Holmes has arrived in Europe. You can get the game in the nearest store or download it online!
To get a real taste of The Testament of Sherlock Holmes you can play an actual case from the game in this interactive video. Click the clues and find the missing jewels!
Start the darkest investigation of Sherlock Holmes on XBOX 360, PS3 and PC!
Please note the game will be released in the United States on September 25th 2012.