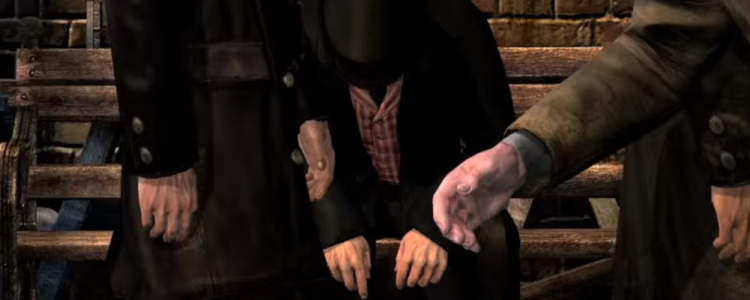 The Testament of Sherlock Holmes: the European Launch Trailer!
The Testament of Sherlock Holmes, the grand investigation game for Xbox 360®, PlayStation®3 and PC, makes its final preparations for the European release planned for tomorrow in retail and for download, and offers today its launch trailer. The game will be released on September 25th in the United States.
Today's video immerses players further into the heart of the game's dark ambiance and strong story. InThe Testament of Sherlock Holmes, the famous detective undergoes a descent into hell. With the respect and trust of his fellow-citizens gone, Sherlock Holmes can now only count on himself.
Disowned by all and accused of criminal acts, Holmes is alone, hunted by criminals, and wanted by Scotland Yard. The launch trailer offers a peek into Holmes's most difficult case of his career just hours before the investigation begins tomorrow… because tomorrow, you will be Sherlock Holmes, and you will lead the case.
Become the greatest detective of all time in The Testament of Sherlock Holmes, a twisting, turning investigation game set in a faithfully-reproduced London of 1898. Suspected in a case involving theft, fraud and double-crossing, Sherlock Holmes will undergo a descent into hell in what will doubtlessly become one of his most thrilling cases yet. You will find all the elements of a grand investigation: examine crime scenes, find the clues, follow the trails, interrogate suspects and unveil the mystery behind a great adventure, led by a breath-taking story full of twists!
You are Sherlock Holmes, and this is your investigation. Unfold an incredible conspiracy on Xbox 360, PS3 and PC tomorrow (Europe) and September 25th (North America)!