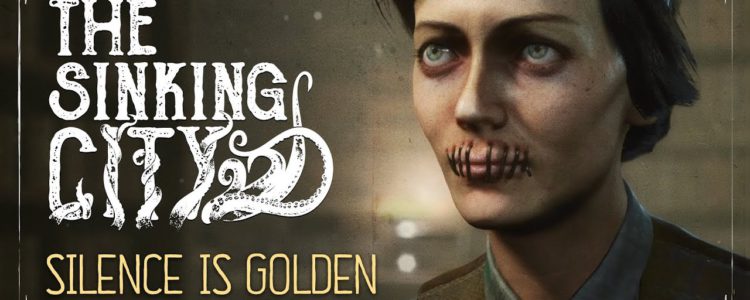 The Sinking City | Silence is Golden – Commented Gameplay
In this gameplay video, we will walk you through the tragic story of an Oakmont librarian, Joy Hayden, and the mystery behind her barbaric punishment
A new gameplay video for The Sinking City. Viewer, beware, this footage comes from the alpha version of the game.
Hello, folks, and welcome to a new update on The Sinking City. Today, we wanna show a footage directly from the game. In this gameplay video, you'll see a sizeable chunk of what the game looks like, and lift the curtain on a couple mechanics that you will use as a detective.
Watch also: Q&A Vol.1: Game, Lore, Release date?
This video starts as we receive a plea for help from a local librarian, Joy Hayden. Joy's story is a unique one. This innocent looking woman has had to endure a punishment most disturbing and brutal. Her mouth is sewn, although not tight, and talking has been a painful struggle for her. We will leave it to the player to find out what Joy did to deserve a fate like this.
Joy is asking us to investigate her appartment, located in the poor district of Oakmont, The Shells. From what little we can get out of her, it becomes clear that a woman broke into her house, for reasons yet unknown. Joy says she knows the intruder, but categorically refuses to name her out of fear.
Once we've agreed to help the librarian in need, we will need to plan a route to reach The Shells. The road ahead is flooded, so taking our trusted boat seems to be the only option. As we travel from one district to the other, we see the impact the waters have left on the city. Abandoned houses, debris everywhere, once a peaceful American city is now in ruins.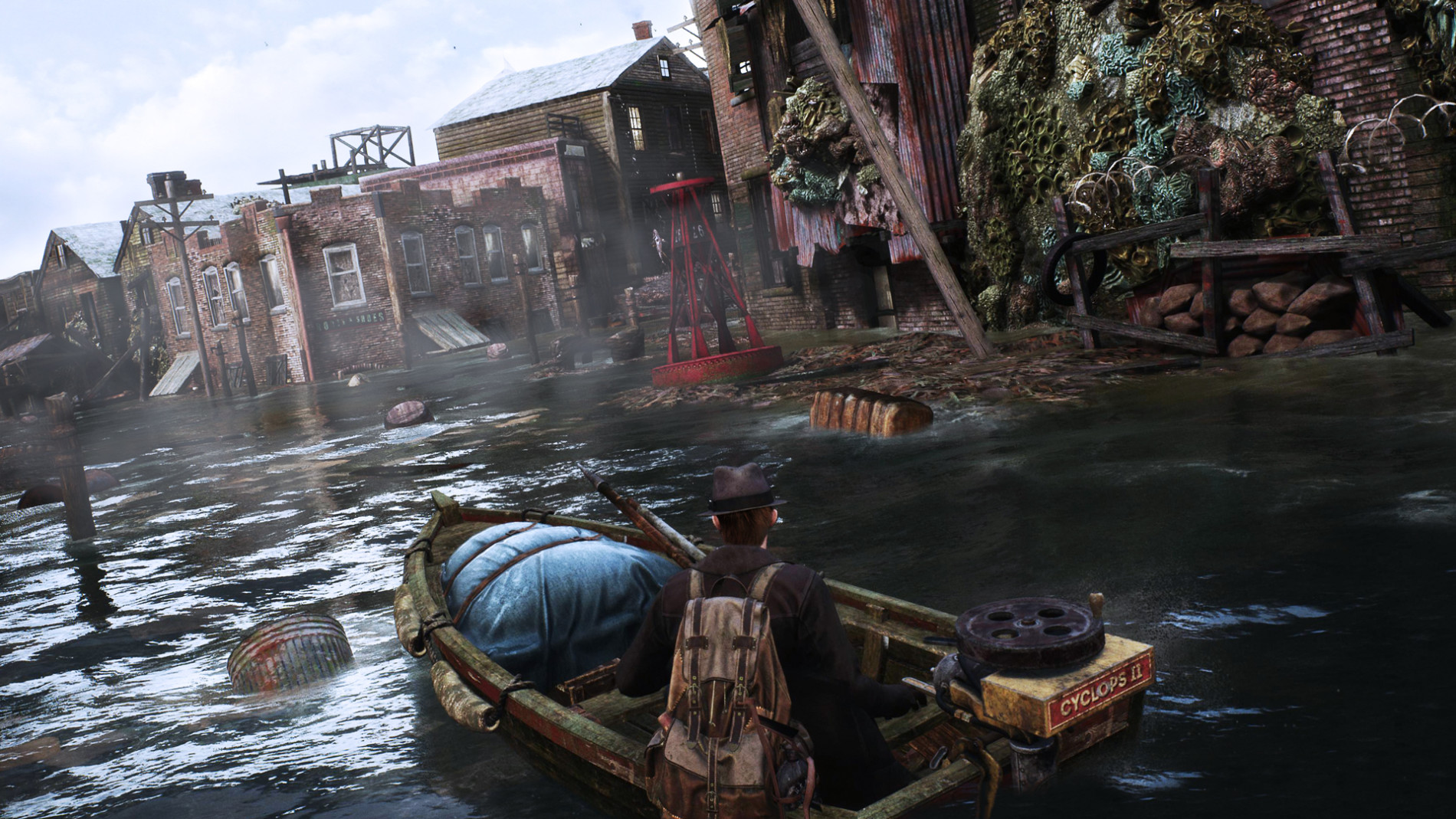 Joy's appartment looks normal at first, but we quickly realize that something bad frightening happened here. This is where our investigation begins…
  —————————————————————
The Sinking City is coming to PC, PlayStation 4 and Xbox One on March 21, 2019.
For more updates on The Sinking City, visit our social media channels: