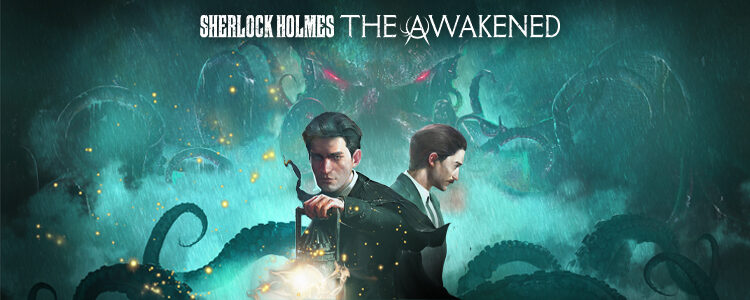 Sherlock Holmes The Awakened Remake Announced
We are thrilled to announce Sherlock Holmes The Awakened, a full remake and substantial rewrite of our 2006 Lovecraft-inspired Cthulhu Sherlock crossover.
Support Sherlock Holmes The Awakened on Kickstarter
Hello everyone, and welcome to Sherlock Holmes The Awakened.
If you are following our social media channels, you might have noticed that we are working on our next game, which is Sherlock Holmes The Awakened. Some time ago we teased our new project as Project Palianytsia. Now we can officially say that our next game is the full from-the-ground-up remake and substantial rewrite of Sherlock Holmes The Awakened. It's a dark, HP Lovecraft-inspired story infused with the narrative arc of a young Sherlock Holmes taking on his first big case.
To say we are excited about this game is an understatement. As much as we love a good mystery, we also love the idea of having one of the greatest minds lose control. The Awakened remake sees a young Sherlock take on his first major case alongside his newly acquainted sidekick, John Watson. What seems like a straightforward case of a missing person quickly spirals into a web of conspiracies by a nefarious cult that worships the eldritch god Cthulhu and is attempting to bring about an ancient prophecy. The game will take the detective duo across 4 locations — Victorian London, a Swiss psych ward, the New Orleans bayous, and the Scottish Highlands — as they try to separate reality from the supernatural while trying to put a stop to these shadowy madmen.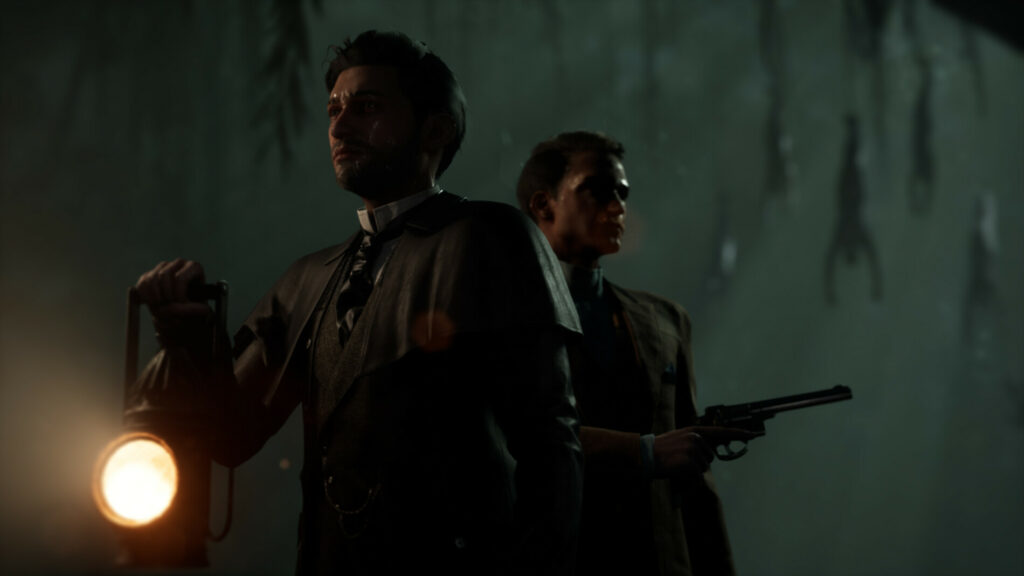 Gameplay
At the start of each case, you'll arrive at the crime scene and get a run-down what is known so far (it's often not that much). Each case takes place in a large, semi-open world map allowing you to explore and proceed with your investigation as you see fit. As the world's most famous detective you'll have a few tools and tricks up your sleeve to name just a few. Recreate the sequence of key events using your imagination mode. Interrogate suspects and witnesses by asking the right questions. Zero in on details throughout the crime scenes others have missed using your concentration mode. Pull key clues from various archives by using the intelligence system. Then piece it all together in your deduction space to then present your findings.
Why Kickstarter?
To bring this game to you, we will be starting a Kickstarter campaign real soon. Why Kickstarter? Well, as you may know, our homeland, Ukraine, is in a state of war. And this war is continually throwing new challenges at us that each time requires we stop, regroup, and adapt. This takes time, effort, and in some cases, money that would normally be marked to fund the production of a game. We have the majority of the game finalized so to speak. However, there is a lot more that we are adding and changing, hence why this is a full remake and not just a remaster.
Our team has rewritten The Awakened's original horror story. It now features a younger Sherlock and how his bond with Watson was formed through a case filled with truly haunting and traumatic events. We created modern graphics from scratch, remade entire cutscenes, implemented a new third-person camera, did a full UI overhaul, reworked many of gameplay mechanics, and loads more. Our team also plans to record and implement all-new voice acting, create additional side quests and add additional investigation mechanics to expand your set of detective tools. We also have some additional features and enhancement ideas that we are considering if knew we had the additional resources and flexibility to do so. And this is where Kickstarter can help us out a lot.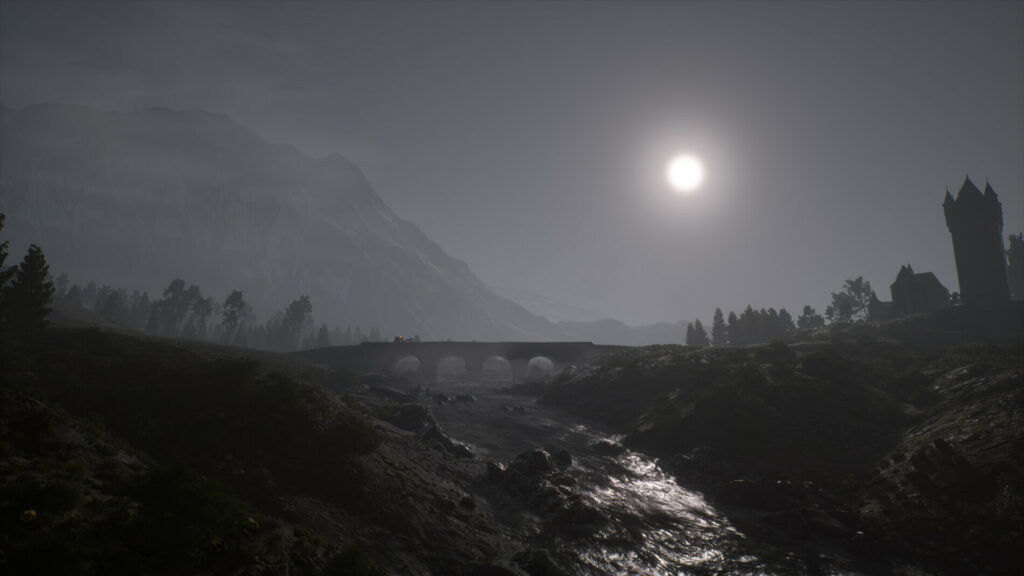 Make a Difference and Become Part of the Game
Through crowdfunding, we can secure all these needs and also safeguard the overall funding of the game. Knowing full well we now have the guaranteed means to finish the game. And handle any hurdles we could face as this war evolves. This safety net will allow us to put our team's needs and security first. As we adapt to whatever comes next without the fear that doing so will derail our entire development and funding. At the same time, this Kickstarter campaign will allow us to get closer to you too. You'll be able to receive a copy of our game at a cheaper price than usual. You will be able to get Kickstarter-exclusive in-game content. And finally, you'll get the chance to etch yourself into our game!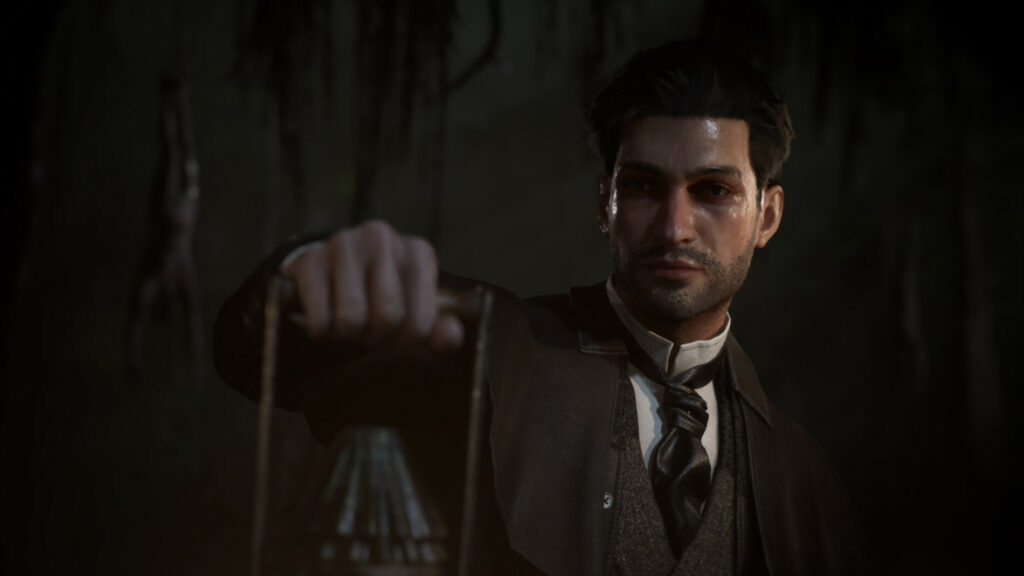 If you want to get involved in bringing Sherlock Holmes The Awakened to the world, click on the "Notify Me" button on Kickstarter right here so you know when our campaign will go live.
And please, if you feel our story is worth sharing with someone you know, do so. It'll help us out tremendously.
You can find out more info on Sherlock Holmes The Awakened right here. Take a look – it's a whole new game you might say. And finally, we will reveal the date of our Kickstarter campaign real soon, so stay tuned to our social channels.
Stay safe and speak soon,
Your Frogwares Team
P.S. For more updates on our games, visit our social media channels:
The Sinking City — Facebook  Twitter 
Sherlock Holmes Franchise — Facebook  Twitter 
Frogwares YouTube — YouTube